New report celebrates human-cat relationship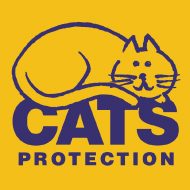 Key findings will aid efforts to improve feline welfare.

Feline welfare charity Cats Protection has launched an extensive report into cats and their owners, highlighting the benefits cats bring to our lives and how we can better understand them.

Based on more than 10,000 interviews with cat lovers across the UK, the CATS (Cats And Their Stats) report provides a unique insight into our relationship with one of the nation's favourite pets.

Key statistics from the report shows there are more than 10.2 million cats in the UK, one for every six people, and that cat ownership is highest among 28-54-year-olds, debunking the myth that the majority of cat owners are elderly. Of people aged between 18 and 34 that took part in the study, 62 per cent said their cats helped to ease feelings of loneliness and stress.
The report also found that a staggering 2.6 million cats do not have a microchip. Cats Protection's CEO James Yeates said the findings will aid the charity's campaigning efforts and calls for positive action on feline welfare.

"The report celebrates the special relationship we have with felines, highlighting how cats bring joy to our lives and how we can better understand and adjust to their complex needs and behaviours," he said."We now plan to publish a CATS report every year and use it across our rehoming, neutering, education and advocacy work so we can ultimately help many thousands of unwanted cats to find happy homes and live happy lives."

Other key findings from the report include:

obesity is a growing problem in cats, with 32 per cent of owners believing their cat to be overweight

one in four cats have sustained significant injuries, most likely caused by fights with other cats (11 per cent) or other animals (7 per cent)


an estimated 1.6m more cats could be rehomed if ALL landlords allowed pets.
The CATS report is one of the largest and most comprehensive of its kind. Cats Protection has produced one version of the report covering the UK, as well as regional versions for Northern Ireland, Scotland and Wales.